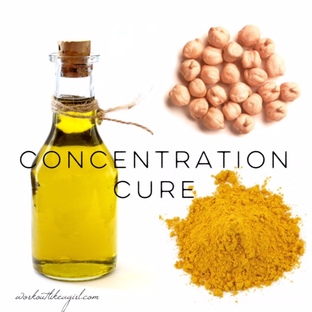 Food For Thought! Want to help yourself to concentrate better! Here's a quick snack to help you do just that!

1 can chick peas + 1 tbsp. turmeric + 1 tbsp. olive oil = Better Processing

Chickpeas are rich in B vitamins, which help reduce brain cell shrinkage and offer up a slow yet steady source of carbs to keep your mind focused. The spice adds an antioxidant and anti-inflammatory kick to enhance brain performance and fight Alzheimer's. Drain the chickpeas, toss them with turmeric and oil, spread out on a backing sheet and bake at 425 degrees for at least 15 minutes - long if you want more crunch. Yields (3) 1/2 cup servings.