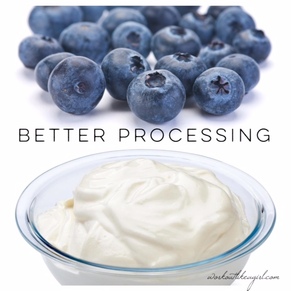 Food For Thought! Want to help yourself to process information better! Here's a quick snack to help you do just that!

1 cup plain yogurt + 1/2 cup blueberries = Better Processing

Thanks to blueberries' potent flavonoids, eating at least one 1/2-cup serving a week of this superfood delays mental aging by up to TWO and a HALF years, according to research! The yogurt (look for one with less than 10 grams of sugar per serving) provides potassium, to improve blood flow, and probiotics, which promote health belly bacteria and protect the gut's lining.