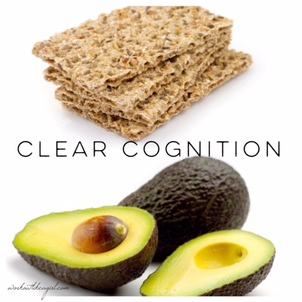 Food For Thought! Want to help yourself to think clearer! Here's a quick snack to help you do just that!

1/2 avocado + 2 whole wheat crackers = Clear Cognition

High in good-for-you monounsaturated fat, avocados increase blood flow to the brain. Whole grains make the perfect pair, since they supply an anti-inflammatory punch plus B vitamins, such as thiamin, which battle mental decline.