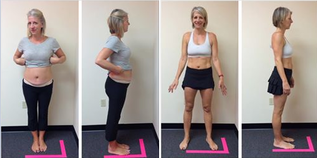 Here is our 1st Place Transformation Winner, the lovely Sandi Nicholson! Sandi lost 20lbs. overall, lost 13% of her bodyweight, reduced her body fat by 8.4% and almost 18 INCHES from her body!! Sandi did and continues to do amazing things each week at the Workout Like A Girl Fit Camp. We love having her in class and was so happy that all her hard work paid off! Congrats Sandi xoxox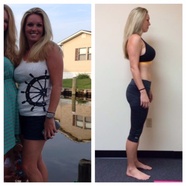 Here is our 1st Place WLG 12 Week Fall Challenge Winner, the super sassy Jennifer Haas! Jen lost 18lbs. overall, lost 12% of her bodyweight, reduced her body fat by 12.5% and almost 17 INCHES from her body!! Jen comes to class to work hard, even if she complains the whole time (not that I notice;) she gives it 100%! When she is committed she is committed - I saw first hand the daily struggle of an athlete on a mission - it was INTENSE so say the least. It was hard fought and hard won! Congrats Jen! Love your face!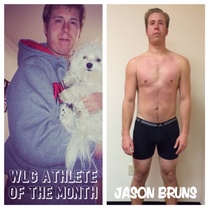 Jason came to the WLG with the future Mrs. Bruns aka Melody Pereira (October 2014 WLG Athlete of the Month). Out of the gate, I noticed that Jason was a go-getter. Super focused. Not chatty during class. Always gave 110% to each and every challenge and was usually first in the door for our 1/4 mile sprints! Who was this guy!? Well I would come to find out.... He's amazing! During the 2014 WLG Fall Challenge, he managed to lose 23 lbs., 8% of body fat and 11 inches off his frame! I could not be more proud of all his achievements during the past year with the Fit Camps and think he is beyond deserving of this award! I would like to point out that though we have many guys that attend the Fit Camp that Jason is the FIRST to get this recognition. An athlete is an athlete. Hard work is hard work, no matter how you slice it. He works hard. He want change and HE DID IT!! Congrats Jason, you FLIPPIN rock!!